Friday, November 13th 2020 @ 10:00
Digital Transitions: Learning From Lockdown For The Future
Age: Teachers
Type: Discussion/Debate,Seminar/Conference,Virtual/Online Activity
10:00
2 Hours
Online
FREE
Summary
A free webinar to share examples, learning, and tips from co-produced research on supporting transitions for autistic children during lockdown using digital tools
Description
The Autism Community Research Network @Southampton [ACoRNS] is a public engagement project that has developed a research-practice partnership between Education and Psychology at the University of Southampton, school leaders and practitioners in the local community. Together they have established a co-constructed network for researching evidence-based practices in autism education, with the views and perspectives of children and young people at its centre.
Festival of Social Science events were held in 2017 and 2019 to showcase the research being undertaken by this partnership; bringing together local families, educational practitioners and related professionals.
This online event for 2020 will be an opportunity to share the important and innovative research that has been done with Digital Stories during lockdown to support the assessments of children for their EHCPs, and the transitions of older students with complex needs beyond school. These approaches were particularly important under social distancing measures and could also be helpful for the longer term.
This event will include opportunities for discussion and sharing of ideas and will be chaired by Professor Sarah Parsons
This event will be held online and is free however you must register to attend and receive the joining link and instructions. You will receive an information pack following the event, including a guide on making Digital Stories and relevant research summaries and papers

For general event enquiries please email the foss team at foss@soton.ac.uk

Digital Transitions: Learning From Lockdown For The Future
Friday, November 13th 2020
Thursday, November 12th 2020 @ 14:00
Self-Building Our Lives: Navigating Social Care With Learning Disabilities
Age: Young People/Schools (aged under 20)**
Type: Discussion/Debate,Virtual/Online Activity
14:00
2 Hours
Eastleigh College, Hampshire
BY INVITATION ONLY
Summary
The event is a half-day online workshop for students studying social care at Eastleigh College and will explore how social care is accessed and experienced by people with learning disabilities.
Description
This event will engage participants by designing a facilitated role-playing session, which will get them to reflect on their relative abilities and support networks and how these could affect their ability to build a meaningful life. They will then be introduced with a set of cards prompting a series of scenarios and hypothetical events that may alter their imagined future life. The event will draw on ESRC-funded research with adults with learning disabilities to encourage the participants to consider how different constraints affect other people's experience building a meaningful life. The aim is two-fold, to facilitate and encourage young people to: (1) reflect on their own support networks and capabilities that they can draw upon for their positive mental health and to build a meaningful life. (2) think of people from other marginalised groups including disabled people who may have very different support networks and capabilities - and constraints.

The event will be chaired by Dr Andrew Power

This invitation only event will be held on Microsoft Teams and is free however you must register to attend and receive the joining link and instructions. Workshop packs will be distributed to the learners in advance.

For more details about the project or event please email the event organiser Dr Andrew Power ( A.Power@soton.ac.uk )
For general event enquiries please email the foss team at foss@soton.ac.uk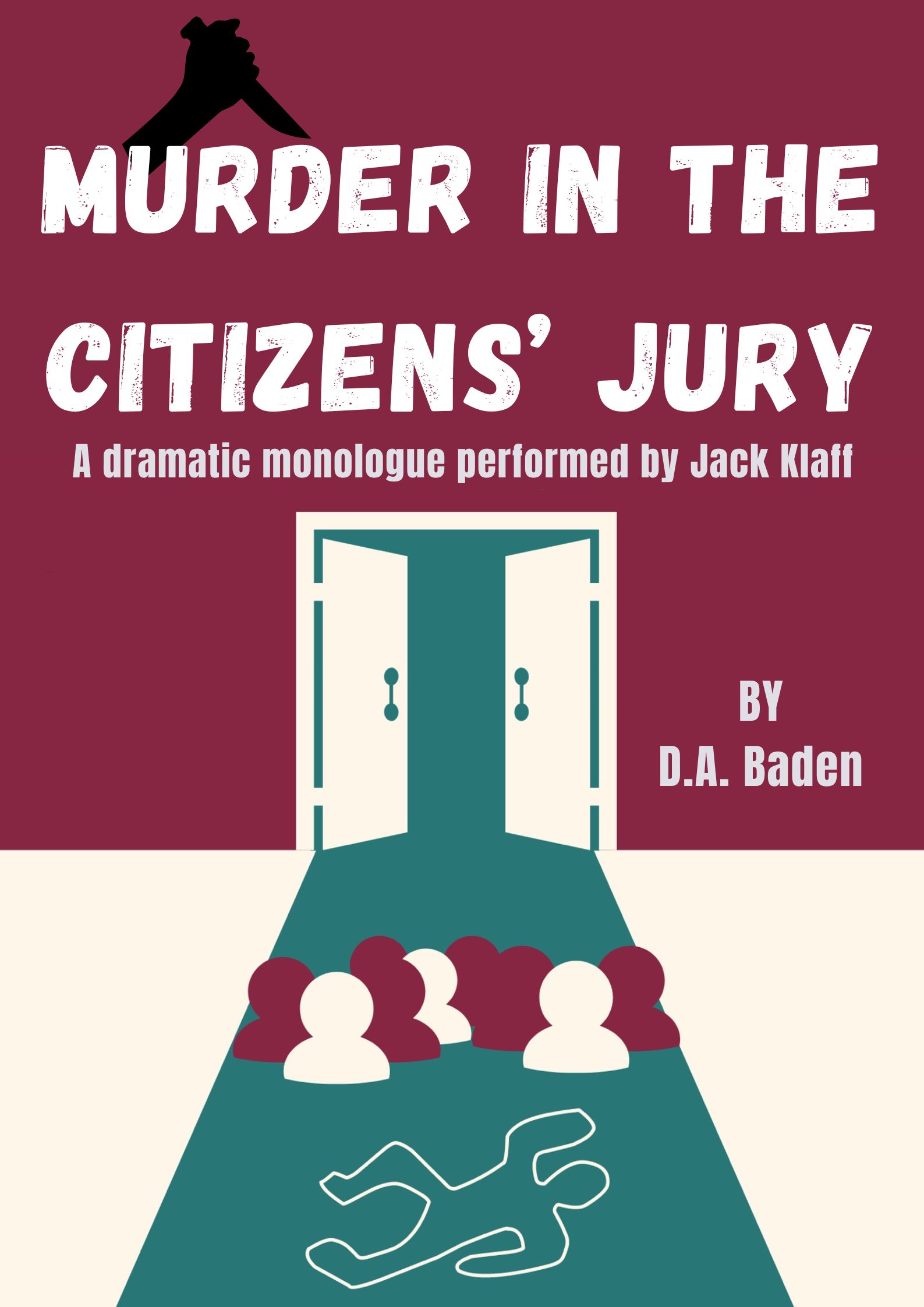 Self-Building Our Lives: Navigating Social Care With Learning Disabilities
Thursday, November 12th 2020
Wednesday, November 11th 2020
Managing Seaweed Through More Than Maps
Age: Young People/Schools (aged under 20)**
Type: Discussion/Debate,Virtual/Online Activity
Online
FREE
Summary
"Managing Seaweed through More than Maps" is a co-development project that fosters transferable skills for college students. This free workshop explores seaweed management as a climate change adaptation case study. Two hours are spent on coding skills using remotely sensed data, and two hours focus on the role for social science methods in adaptation.
Description
Using seaweed as a unique example, researchers aim to learn from the students what skills are useful in ground-level climate change adaptation and how skills are best transferred. The students gain coding and data analysis skills, with possible future support for their EPQ.

Target audience:
A-level students studying subjects that include a focus on climate change, hazard management, and/or remote sensing. This includes:
• Geography - case study of climate change hazards
• Politics - evidence-based policy development
• Physics - the science of remote sensing and using wavelengths
• Maths - application of mathematical algorithm
• Computer science - developing coding skills
• Design and technology - developing coding skills, use of satellite sensors
• Biology - climate change and changing ecosystems

Because of the advanced nature of the workshop content, it is recommended students are selected based on their interest in the content matter.

Learning outcomes:
1. Case study: of sargassum for curriculum case studies, such as climate change adaptation or hazard mitigation.
2. Coding: in basic JavaScript.
3. Social data analysis: social sciences frameworks for future research or adaptation.
4. EPQ opportunity: possibility for further researcher-student interaction to support development of an EPQ.

The motivation behind the workshops:
The SARTRAC research project at the University of Southampton is researching how vulnerable communities in the Caribbean and West Africa can effectively adapt to the massive influx of the seaweed Sargassum washing up on their beaches since 2011.

We want to share mapping and social science methods and skills with your students, and in turn learn from your students what format of content and delivery works best.


Date and time

Wednesday 11 Nov 4-6pm More than Maps Part 1: the importance of mapping in adapting to climate change
Thursday 12 Nov 4-6pm More than Maps Part 2: the importance of the social sciences in adapting to climate change
We strongly encourage students to participate in both parts, as a key goal of the workshop is to bring together social sciences with remote sensing (mapping).



The maximum number of participants in one session is 30 students. If you have 30 college students interested in the topic and skills, we can run the workshop for your college exclusively. If not, we hope to coordinate between multiple interested colleges.

Please contact the research team with your preferred dates and times within the Festival of Social Science week (9-13 November)

Contact details:
This workshop is being developed by a team based at the University of Southampton.
Please contact Ms Sien van der Plank for further information, at s.vanderplank@soton.ac.uk

Managing Seaweed Through More Than Maps
Wednesday, November 11th 2020
Thursday, November 12th 2020 @ 16:00
Migration And Performance Between Languages And Cultures
Age: General Audience(All ages)
Type: Discussion/Debate,Film Screenings,Seminar/Conference,Virtual/Online Activity
16:00
2 Hours
Online
FREE
Summary
The University of Southampton and performance group 'Around the Well' will present the story-telling performance 'Between'. 'Between' tells the migration stories and professional experiences of the performers, who are all interpreters, exploring the topics of migration, multilingualism, identity, empathy, loss and renewal. Prior to the performance, a short film will be screened, showcasing the methodology used to produce the performance and then there will be an opportunity for discussion on the use of art-based approaches to communicate important research topics with a general public audience
Description
This event will explore the topics of multicultural and hypermobile societies, migration and multilingualism through the concept of 'performance ethnography' - the presentation of research knowledge and dissemination in a highly engaging and accessible way in order to reach a wider audience.
We will present a novel approach - embedded in performance ethnography - of how to demonstrate and present qualitative data (collected through interviews, observations, conducting focus groups etc.) about the migration experience and the experience of multilingual social and professional practice.

This event will be held on Microsoft Teams and is free however you must register to attend and receive the joining link and instructions.

For more details about the project or event please email the event organiser Ms Martina Schneider Forróová (msf1g19@soton.ac.uk)
For general event enquiries please email the foss team at foss@soton.ac.uk

Migration And Performance Between Languages And Cultures
Thursday, November 12th 2020